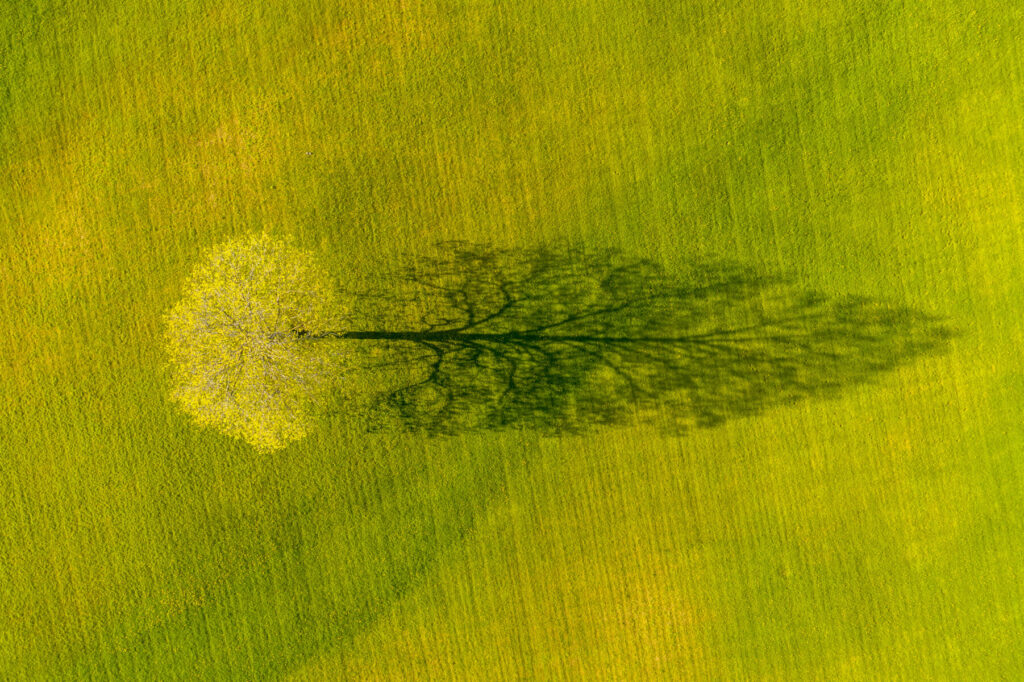 Drones provide an incredible perspective that allow us to see our world in new and surprising ways. In the days before drones, I would often be looking for a higher vantage point, whether from a ladder, a mountain or even a rented airplane. Now I unpack my DJI drone and launch into the air in five minutes. Whether you are drone hobbyist or FAA Part 107 Certified Drone Pilot, a drone allows you to soar from ground level up to 400 feet and create exciting and compelling aerial photographs. Here are 7 ways to take better drone photos.
Shoot During the Golden Hours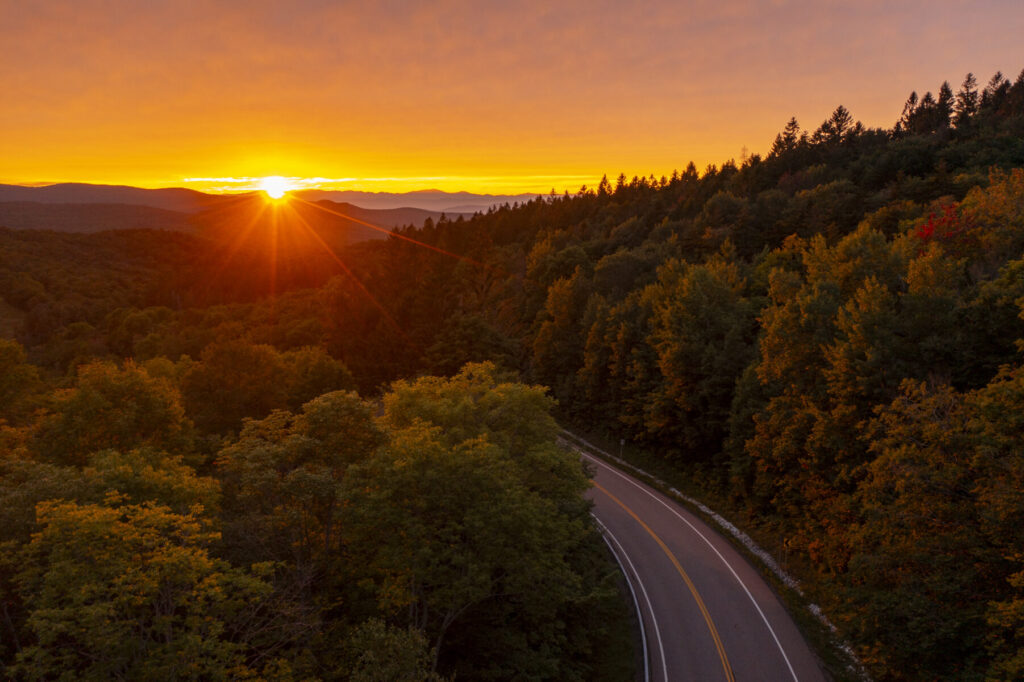 If it's a sunny day, I like to get up before dawn and be in the place I want to photograph when the sun crests the Green Mountain of Vermont, or wherever I am. The light around the golden hours at sunrise and sunset provide the most angle, shadow and warm tones to help create powerful pictures. Shoot into the sun for backlit pictures, shoot with the sun behind the drone for warm landscapes or straight down for graphic shadows and patterns.
2. Embrace Cloudy Days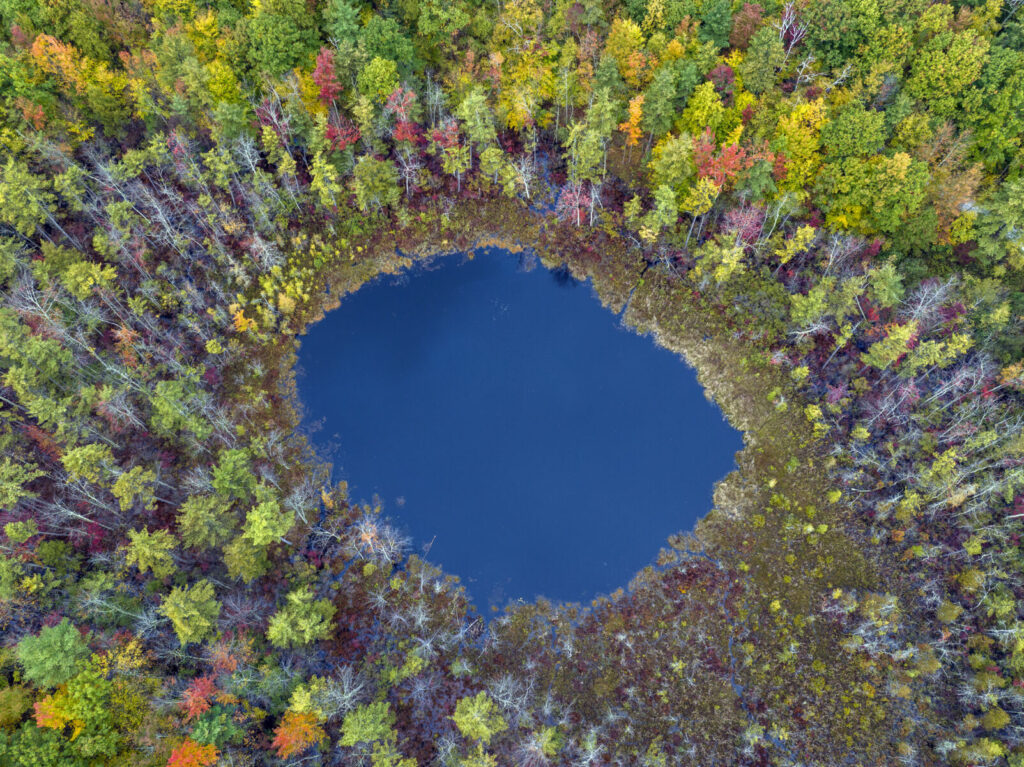 Before drones, when it was cloudy, I would often be disappointed that the light was "bad". Now on cloudy days, I embrace taking pictures with a drone because of the even light with the no shadows. On cloudy days, I mostly shoot top-down drone photos, leaving out the horizon and a gray sky. I aim the drone's camera straight down and often fly lower to focus on a pond, a river, or even a huge stack of firewood.
3. Use Maps
I love looking at maps, whether it's my Vermont Gazetteer or more likely Google Maps on my computer or car screen. I'll often research the location I'm going to look for special features like ponds, lakes, islands or rivers. When I'm driving, I'll often zoom out on the car screen map and notice the winding pattern of a river or lake and go investigate from the air with a drone.
4. Include People in Your Drone Photos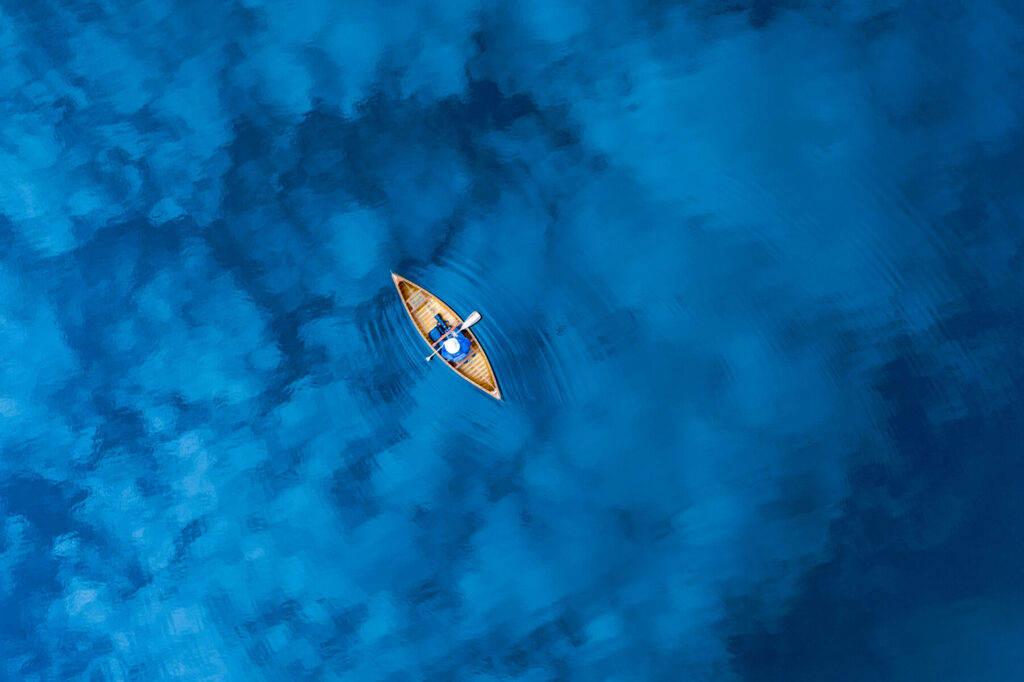 Although you're not allowed to fly directly over people, that doesn't mean you can't photograph people from above, at an angle. I will often ask people's permission to take photos from above with a drone if I have the time. Including people in drone photos allows viewers to relate and connect with the experience you are documenting, whether paddling on a calm lake or cross country skiing in Vermont.
5. Have a Point of Focus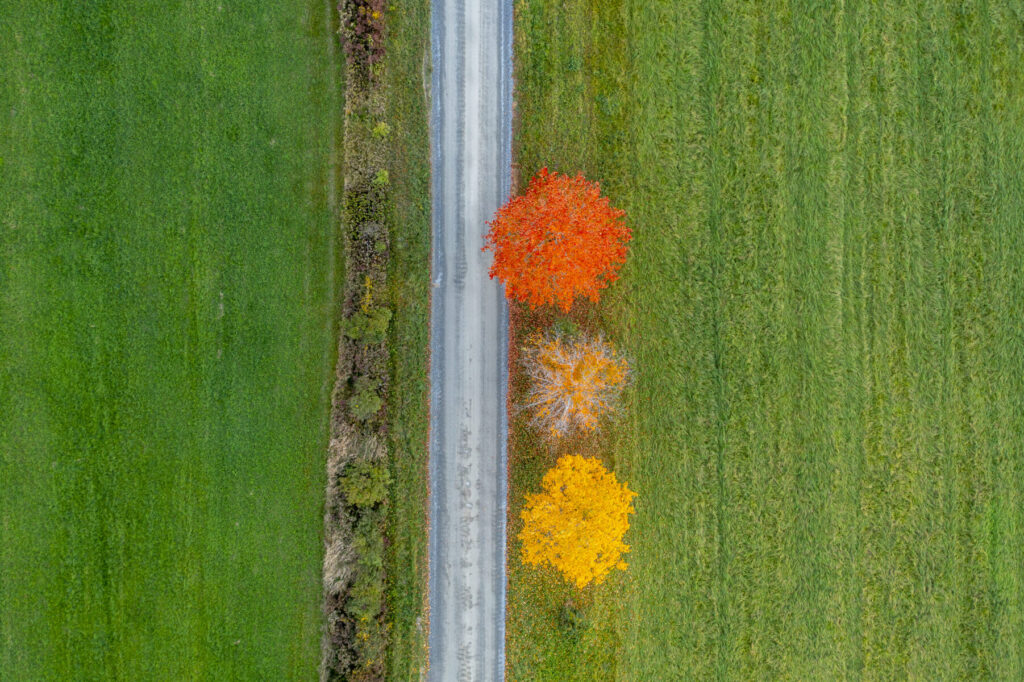 When I first got a drone, I would fly up to four hundred feet and shoot pictures like I was using a very tall tripod. There would often be no one feature to focus on. The more I practiced flying and taking aerial photos, the lower I flew and the more I focused on the patterns below whether a field, a Vermont village or a winding river. With a drone, you have no excuse to not get closer and create successful pictures with a defined point of focus.
6. Create Strong Compositions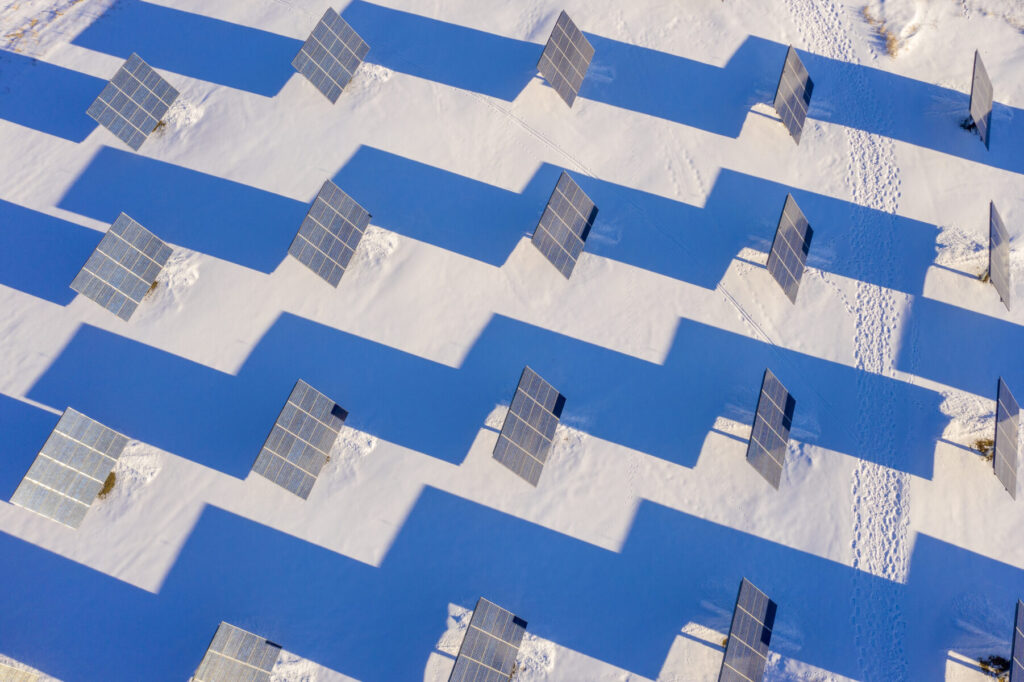 The drone allows you to fly and photograph with a fixed wide-angle lens. So far I haven't been too happy with the drone's telephoto lens, but maybe the quality of that will improve. With a drone you can fly up and down and left and right in an infinite number of directions, allowing you to subtly adjust your location and perspective of the landscape below.
7. Take Twilight Drone Photos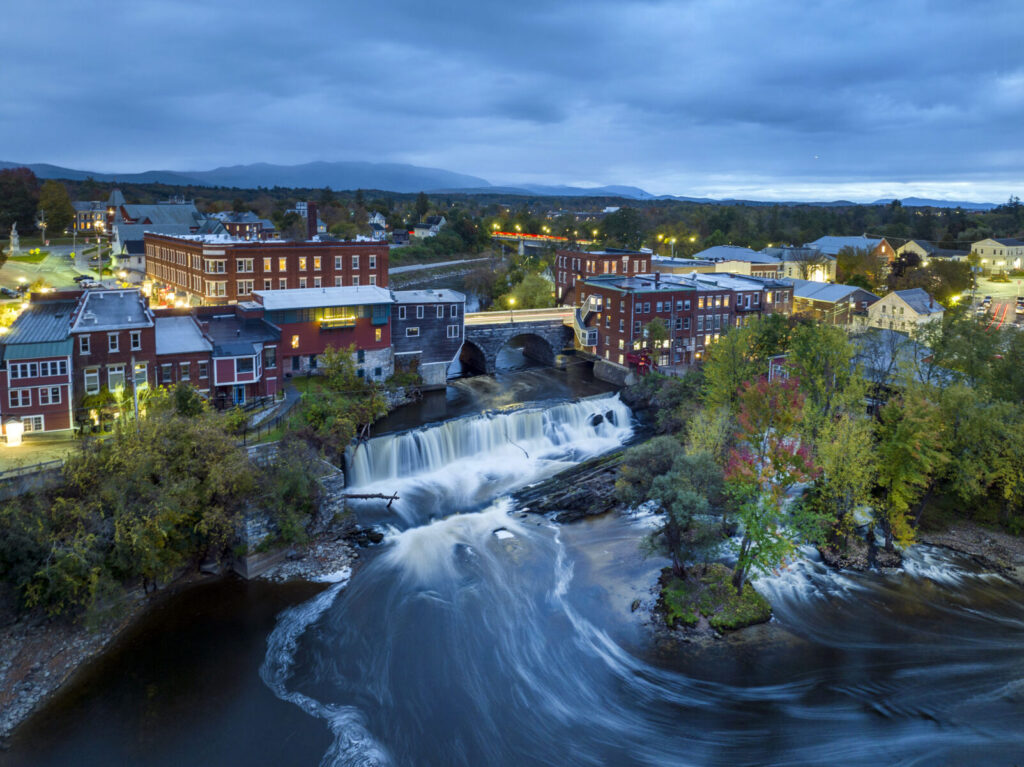 Twilight is one of my favorite times to take drone photos. Wait until about ten minutes after sunset when the daylight and nightlight are balanced. When I'm shooting drone photos during the day, I shoot on automatic exposure mode, usually underexposing by 2/3 of a stop. At twilight I shoot on manual Pro mode and like to use a shutter speed of one second up to eight seconds. That way buildings and roads are sharply focused while moving cars and rivers become smooth blurs of motion.
Share your tips and comments in the section below!